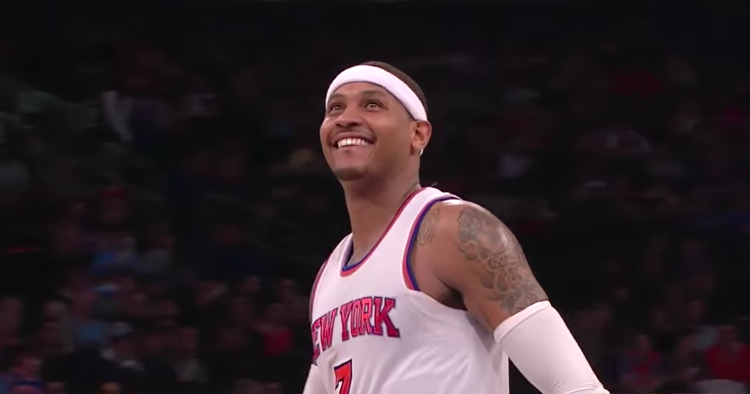 Carmelo Anthony put together an impressive complete game performance in another Knicks win. Finishing two assists shy of a triple-double with 24 points, 10 rebounds and 8 dimes to beat the Bucks. On such a positive night, Melo jokingly only had one regret and he blames Calderon.
"Yeah, I told him [Calderon] to shoot the ball," Anthony said, adding: "It's hard, man. It's hard to get a triple-double. Most games, I don't realize it. Tonight, I realized it, and I really tried to get it."
The Knicks are now just one game below .500 and have won four of their last five games.