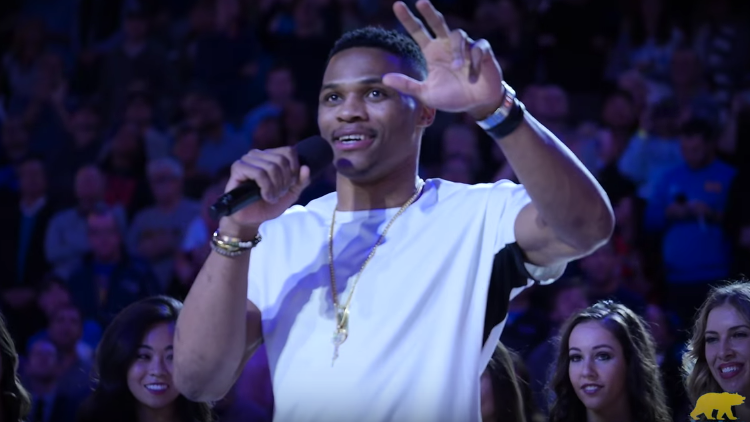 In recognition of the significant financial contribution, Russell Westbrook made to his alma mater. UCLA honored him with a 'Russell Westbrook Night' in addition to the new state-of-the-art practice facility they after him.
"It was amazing, man," Durant said. "So happy for Russ. He came a long way from a guy who wasn't really recruited at UCLA to having a court named after him. That's huge. You could tell that he means so much to this UCLA community. Definitely excited for him."
Westbrook had this to say about giving back to his school back in December.
"I loved my time at UCLA and jumped at the opportunity to give back to the University that provided me with amazing opportunities and great memories," said Westbrook. "I am truly honored to be part of the legacy that is Bruin basketball."