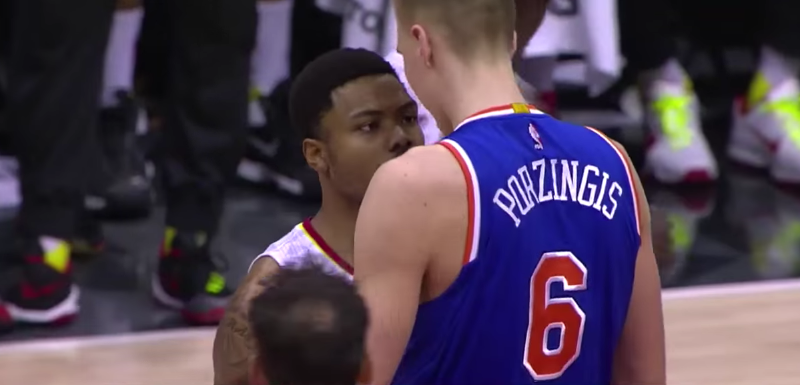 Kristaps Porzingis had a double-double of 17 points on 7-for-12 shooting with 11 rebounds in the Knicks second straight win over Atlanta. Continuing to show what he has as a rookie, Porzingis got his first career technical after being involved in a minor dust-up with ATL's Kent Bazemore. For KP, it was no biggy.
"That's just me. I'm not being more aggressive," he said. "That's just me, my nature, just a heated game."
Translation: I ain't no punk, so don't test me.