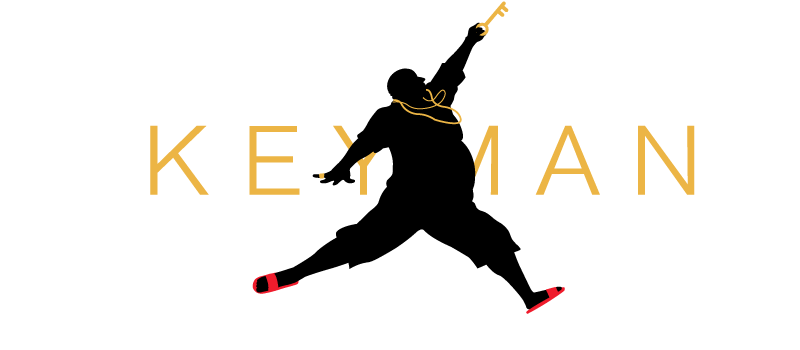 Why would North Carolina-based designer, Ryan Cocca create a DJ Khaled inspired Jordan logo dubbed the Keyman logo? Cause he the best. Why would Hooped Up tell you about it? Cause we the best. Why would preorder a DJ Khaled Keyman t-shirt? Cause you the best. A design already co-signed by DJ Khaled, expect these to sell like hotcakes. More from Cocca via Complex.
"I was planning on selling it from the beginning, but his post made the sense of urgency way bigger. With designs in the past, I've had people jump in once it goes viral, steal the design and sell it themselves on eBay or teespring or wherever, and I wanted to make sure that didn't happen. At the end of the day, it's just cool that Khaled saw it and posted it, so I didn't want to seem like a greedy capitalist, but I also didn't want to sit back and do nothing while other people made money off the design."
They don't want you to cop one from youaintryan.com but you should, to celebrate success.