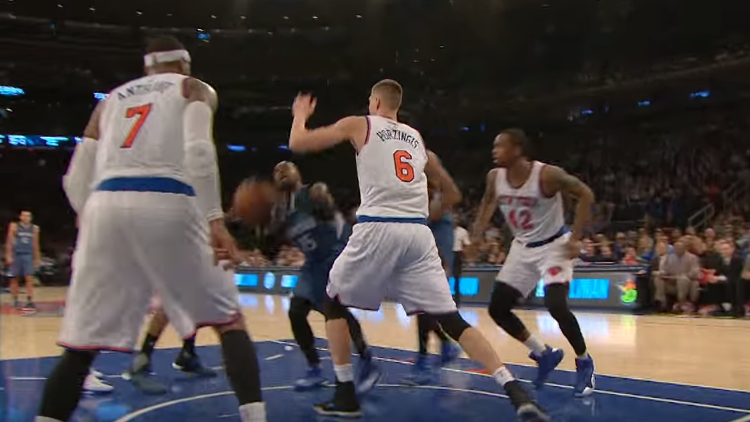 Kristaps Porzingis has only been in the league for two months and for the second time this season. The Knicks rookie tied a career-high with seven blocks in a win over Minnesota.
"For Kristaps to block seven shots, he took away seven opportunities for the other team to score," Knicks coach Derek Fisher said. "That's more important than him making one more basket. Our guys are continuing to embrace the fact that your stat line won't make the difference every night. It's really about the Knicks winning the game."
Porzingis has been avering two blocks a game this season.