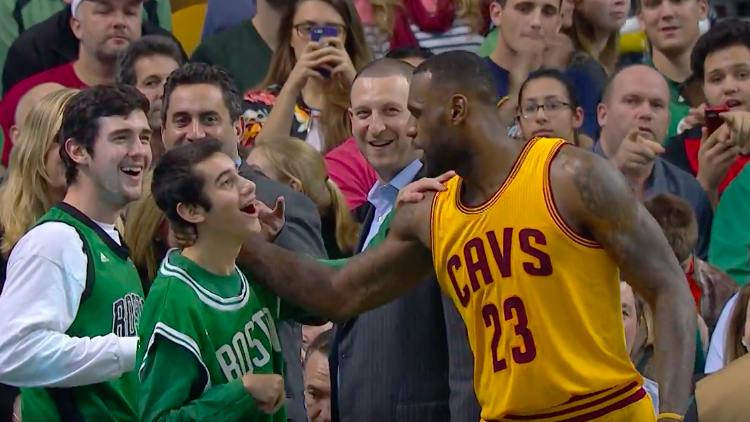 After LeBron James and the visiting, Cavaliers beat the Celtics in Boston. James discussed the nice moment he shared with 16-year-old Special Olympian Aaron Miller during the game.
"I wasn't able to hear the whole story because I was actually in the game and Coach was drawing up a play," James said. "But I looked up at the Jumbotron and seen what he had been through and where he is now, and I think the doctor said he would never walk again or talk again or something like that. I looked up there and I just . . . this game is so much more than basketball. Also, I seen he had my shoes on. I designed those shoes for kids with conditions where they're not able to tie their own shoestrings, and he had a pair on."
Aaron Miller, who was born with severe brain damage. Overcame odds to become a two-sport athlete and was being honored at TD Garden by the Celtics for contribution to his community. As an added touch, James also gifted Miller his game worn shoes.
MORE HIGHLIGHTS:

To learn more about the Special Olympics, please visit specialolympics.org.