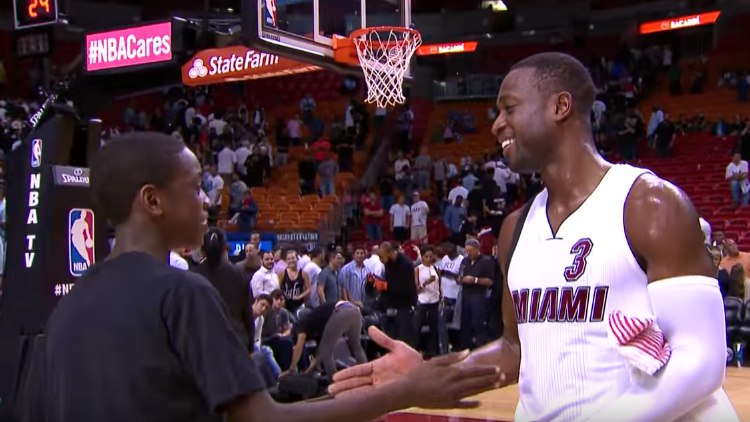 Veteran guard Dwyane Wade scored 28 points in a clutch performance to fend off the visiting Thunder, in what he called the Heat's best win of the year.
"That felt like the playoffs," said Wade, who scored the final eight points for Miami (11-6). "That was our best game of the year from start to finish. We really executed, took the individual challenge. They have two of the greatest players in our game and they've got a good team. This is our best win of the year."
However for Wade, the icing on the cake was getting his son's stamp of approval on his performance.