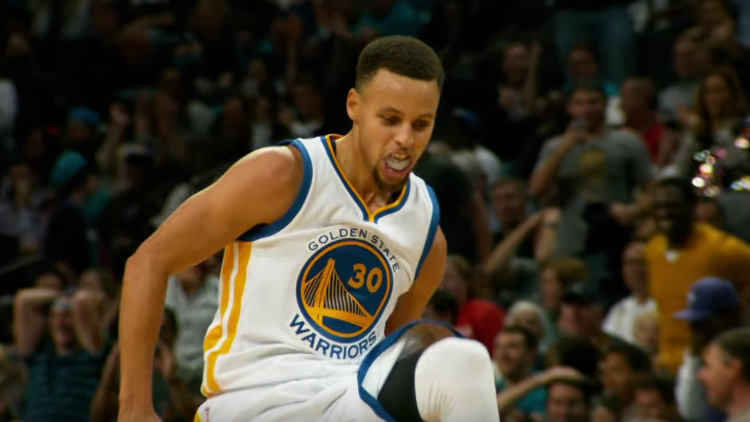 It was supposed to be Dell Curry Night in Charlotte, but it ended up being Stephen Curry night instead. As the reigning MVP torched his hometown team for 40 points with a barrage of deep threes and impossible drives.To extend the Warriors win streak to twenty straight games.
"I knew all my family was in the crowd, and I knew they were happy," Curry said. "I pointed up to the suite where most of them were. It was a cool atmosphere to play in, especially on top of my dad's ceremony. It was a good night. I couldn't ask for more than to play like I did and get the win."
Curry is the first player since Michael Jordan did it in 1996, to have six 40 point games in under 20 games to start a season.