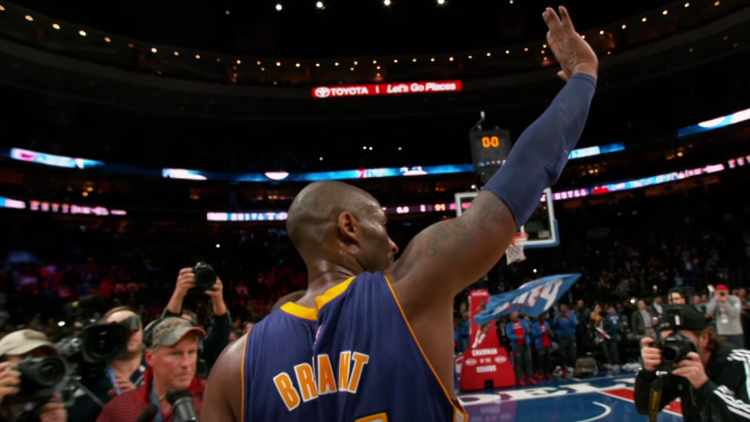 Last night Kobe Bryant played the final game of his pro career in his hometown of Philadelphia. The Lakers lost, but Kobe managed to provide a few oohs and ahhs for the Philly fans. Finishing the night with 20 points and lots of star-struck looks from the young Sixers players.
"When I came out and made three in a row, I could sense they were like, 'I really don't want to touch him … and 'Holy crap! Is this going to be an 81-[point] situation?'" Bryant said after his team's 103-91 loss at Wells Fargo Center. "You know what I mean? Like, 'I really don't know what to do.' And I'm just sitting there thinking, 'Man, I'm just playing possum because I know my legs aren't going to carry this energy for 48 minutes.' But certainly I could sense a little bit of that."
Check out highlights from his last game in Philly.