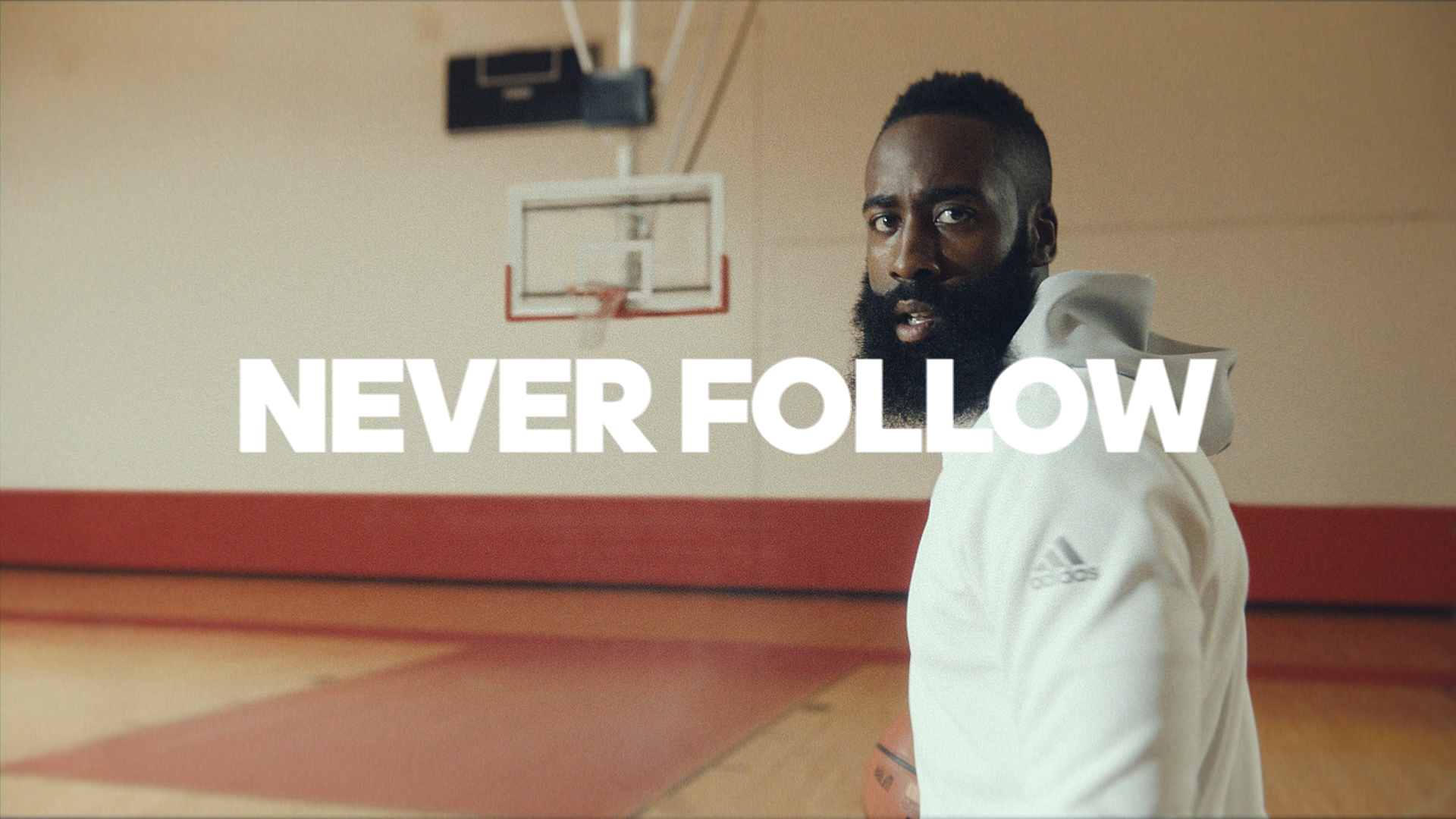 Today adidas unveiled a new commercial starring Houston Rockets superstar James Harden titled "Creators Never Follow". The spot encourages all athletes to define their own path and encapsulates adidas' vision of inspiring creators.
"I'm really excited about my first commercial campaign with adidas and I love that this spot is true to who I am, my style of play, and represents how we're going to disrupt the game, " said Harden. "My story is about being your own person — from how you dress to how you carry yourself. It's simple; you've got to be true and genuine at all times. This campaign is all about that, and is just the beginning of what adidas and I will do."
Creators Never Follow is the latest in a series of adidas commercials which includes 'Create Your Own Game,' 'Unfollow' and 'Create The New Speed,' featuring global soccer stars Lionel Messi, Gareth Bale, Thomas Müller, Mesut Özil and NFL stars DeMarco Murray, Jimmy Graham and Sammy Watkins.