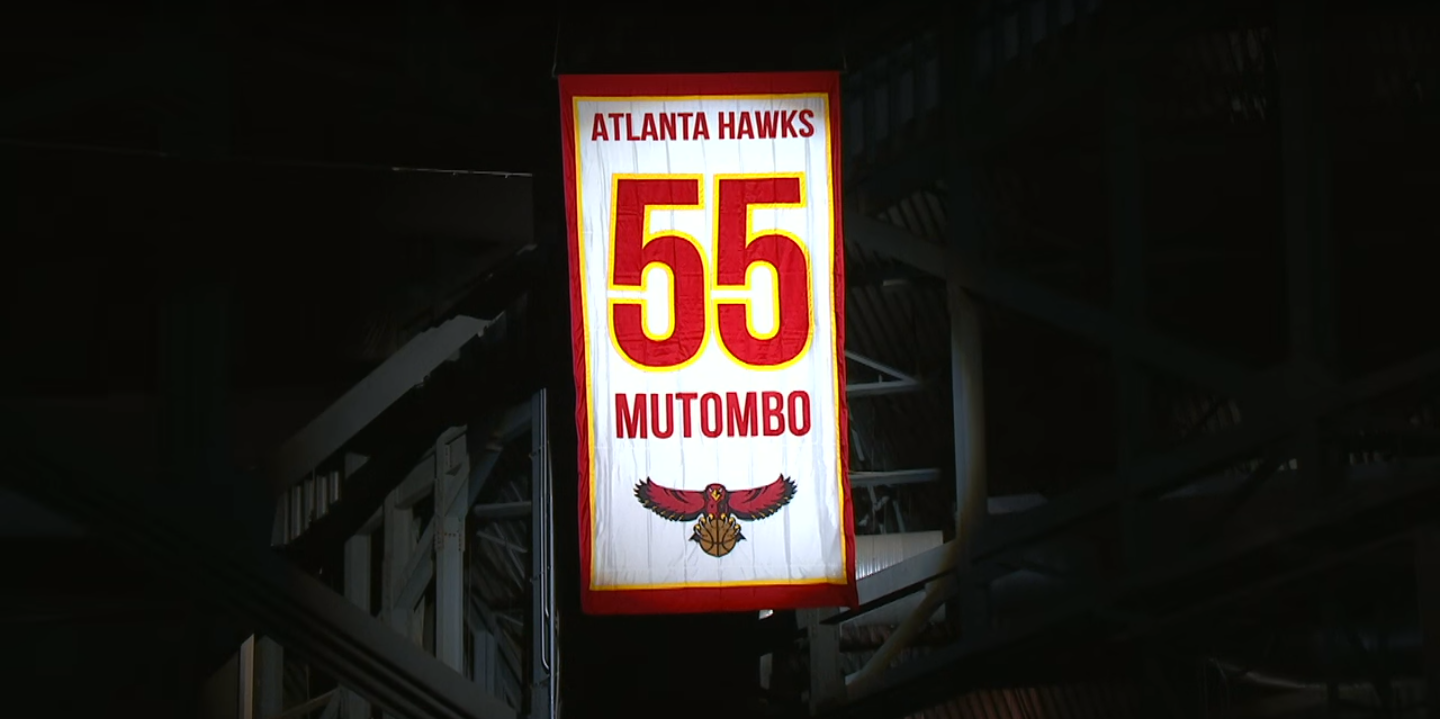 The Atlanta Hawks officially retired the number of Hall of Fame center Dikembe Mutombo in a ceremony at Philips Arena.
"I don't think I ever thought my jersey would be retired," Mutombo told reporters after his jersey was hung from the arena rafters in a halftime ceremony of the Hawks' 121-97 win over the Boston Celtics. "My name will stay forever."
Recognized on the court as an eight-time All-Star and four-time NBA Defensive Player of the Year. Mutombo's contributions to society are even more impressive. Dedicated to improving conditions in his native Congo. Mutombo built a hospital in his homeland which he named after his mother and now serves 140,000 patients.