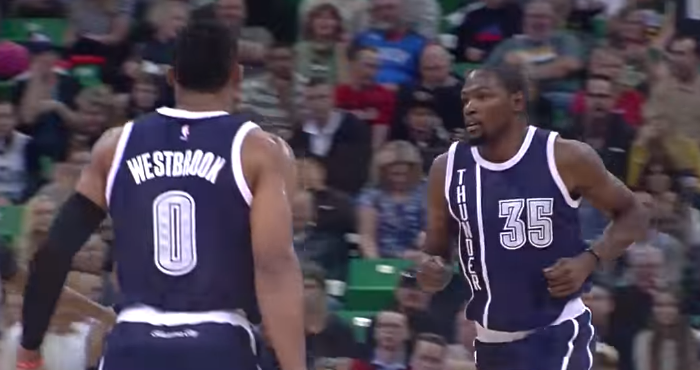 Back from a recovered hamstring, Kevin Durant looked rested and healthy dropping 27 points in an Oklahoma City Thunder win in Utah.
"Felt good, got a little winded playing up in Utah. Forgot about the altitude," Durant said. "But after that first couple minutes, felt good."
Durant only needed three-quarters to score all his points, which is a great sign for OKC fans.