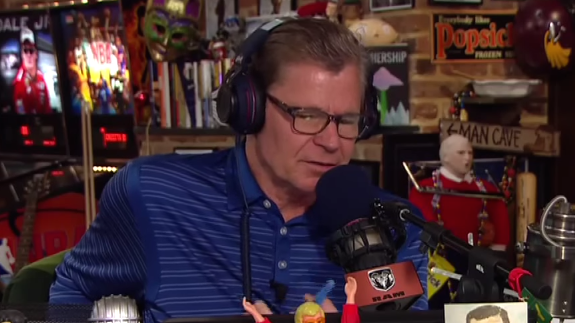 Indiana Pacers president and Boston Celtics legend Larry Bird was a guest on The Dan Patrick Show to discuss the Pacers new Hoosier uniforms, his awesome career, the Dream Team, Stephen Curry as a shooter and a high school game back in 1974 he still isn't over losing because he's the ultimate competitor. Here is how their conversation went down:
DP: Explain that whole "Hoosiers" phenomenon in Indiana. How small was your high school?
LB: Oh, I don't know. We were one of the smallest in the state. What it is, back in the day, back when I played, they didn't have class basketball, now they do. So the dream was to always be good enough to play against the big schools. That's what we tried to do. Try to be good enough to have the opportunity to play a Crispus Attucks or a Jeffersonville or New Albany, but unfortunately I played with a kid that kept missing free throws at the end of the game, and we didn't get there.
DP: Was there a Hack-A-Shaq thing going on with your team back then?
LB: Well, with my point guard, he got a little nervous, and they knew it, so they started fouling him. We just didn't make it.
DP: You're not over it are you?
LB: Never! A loss is a loss, a big loss. But hey, you know what's funny, I was at a party about 2 years ago, it wasn't a party, but a cookout, and this lady in her 70s , she looked at my friend and said, 'What are you doing here?' 'Well, I'm coming to the cookout.' And she was like, 'After missing them free throws back in '74 you shouldn't show your face. Yeah it's been 35 years and I understand that…' It happened, Dan.
Never change Larry. Never change. Here's the entire interview.