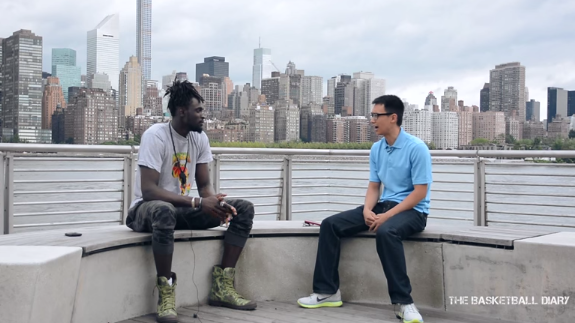 Out of nowhere undrafted rookie forward Maurice Ndour is turning heads playing well with New York Knicks in the Las Vegas Summer League. His high energy and competitiveness has been a bright spot for embattled Knicks, but as it turns out. Ndour has been overcoming the odds for a very long time.
Born in Sindia, Senegal, Ndour moved to Japan to play high school basketball, split time between Monroe and Ohio for his college ball and ended up on the Knicks Summer League roster as an undrafted free agent making noise.
Along the way, he also became fluent in five different languages, including English, French, Japanese, Wolof and Serer. Plus he also managed to complete his degree. How can you not route for this guy.