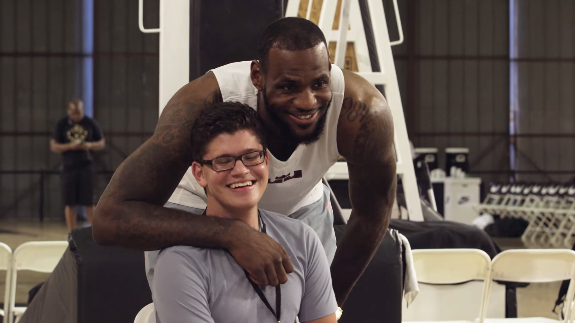 In 2012 when 16-year-old Matthew Walzer who suffers from Cerebral Palsy wrote a letter to Nike about his dream of being able to tie and untie his shoes, without his parents help when he went off to college. Something amazing happened, here's an excerpt from his letter:
"My dream is to go to the college of my choice without having to worry about someone coming to tie my shoes every day. I've worn Nike basketball shoes all my life. I can only wear this type of shoe, because I need ankle support to walk. At 16 years old, I am able to completely dress myself, but my parents still have to tie my shoes. As a teenager who is striving to become totally self-sufficient, I find this extremely frustrating and, at times, embarrassing."
This letter would resulted in an easy-entry footwear system designed by Tobie Hatfield called the Nike FLYEASE. Which helps athletes of all abilities and ages perform better and the LeBron James Zoom Soldier 8 was the first shoe from the new line.
"Matthew inspired us at Nike to be able to bring something special that will not only be for himself but also for the masses," asserts LeBron. "The shoe and the inspiration he gave us is going to go way beyond Nike, Matthew and myself. I am very honored and blessed that my shoe is part of the whole process. This is an unbelievable story, and Nike has done a great job of being able to create something that's so incredible and will last a lifetime."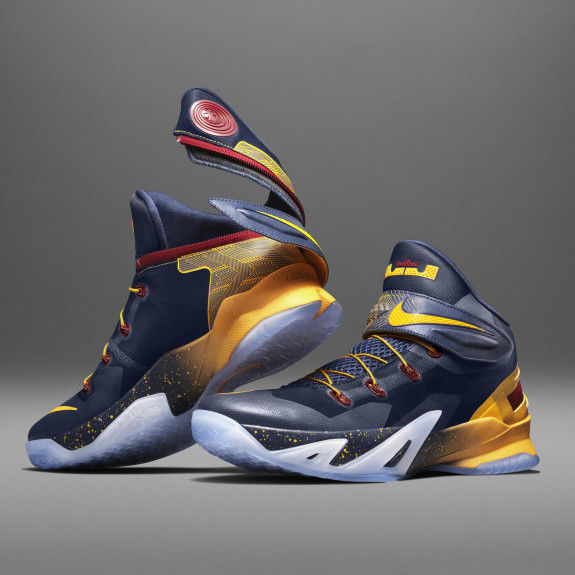 Going above and beyond, Nike is will be sending the Zoom Soldier 8 FLYEASE to two U.S. basketball teams participating in the 2015 Special Olympics World Summer Games in Los Angeles, which run from July 25 to August 2.
Look for the LeBron Soldier 8 FLYEASE beginning July 16 in limited quantities on Nike.com.