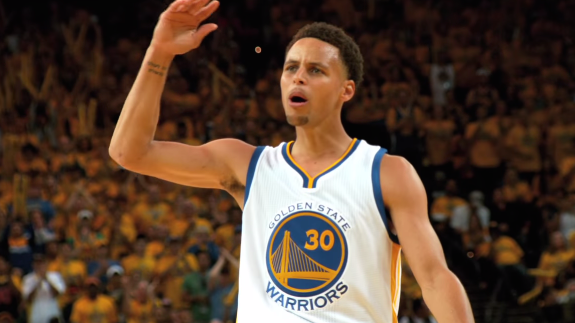 Stephen Curry had his best outing of NBA Finals in Game 5, scoring 37 points to put the Golden State Warriors one win away from a championship.
"What is the best way to say, 'Really bad?'" Warriors point guard Stephen Curry said when asked how much he wants a championship. "I mean, a long season goes into these last moments of the finals series. We fought hard all year and put ourselves in good position now to go to Cleveland and hopefully, close it out. We know the sense of urgency of the moment … so we're ready for the opportunity."
The Warriors will have a chance to end the series Tuesday night in Cleveland.
H/N SFGate