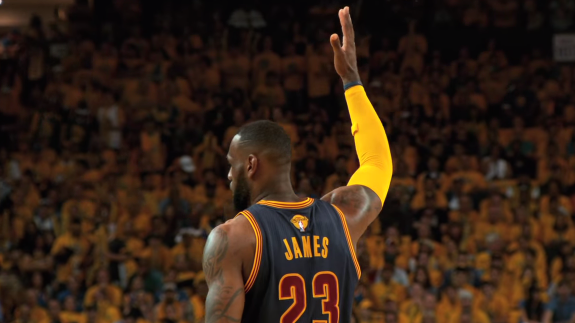 In a losing effort, Cleveland Cavaliers one man gang LeBron James recorded his second triple-double of the series in Game 5. Posting 40 points, 14 rebounds and 11 rebounds in a 104-91 loss. Why? Confidence.
"I feel confident because I'm the best player in the world, said James. It's that simple."
James now has 14 career playoff triple-doubles and six in the NBA Finals.