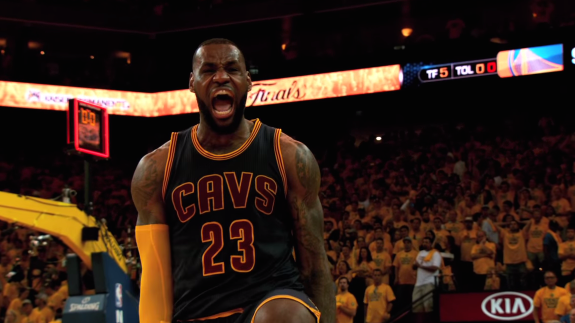 LeBron James racked up his 5th career NBA Finals triple-double to pull the Cavs even with the Warriors at one game a piece. With 39 points, 16 rebounds, and 11 assists in game 2.
"The good thing about tonight, I took 34 shots but I had my 11 assists," said James. "I'm not a high volume shooter, I've never been in my career. It's what needs to be done to help our team win."
Game 3 takes place Tuesday in Cleveland.