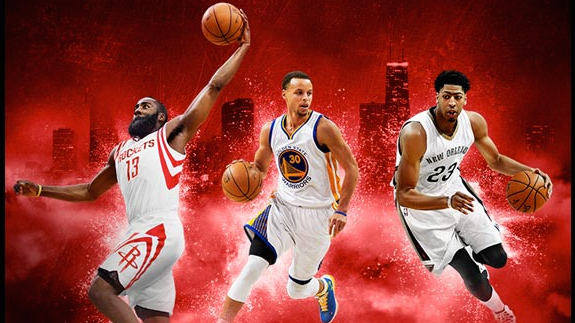 Superstars Stephen Curry, James Harden and Anthony Davis will grace the cover of NBA2K16. While director Spike Lee adds intrigue to the video game drama in the MyCareer mode.
"We added MyCareer in 2012, and we've always been trying to make it more and more of a real story, like a film with drama," 2K spokesman Ryan Peters says. "We just told Spike, 'You transform the narrative, and we'll change that into digital polygons.' And he did that, bringing a protagonist and antagonist to the story."
Lee has already created 90 minutes worth of "cinematic narrative," for the upcoming video game which loosely translates into 12 hours of in-game drama.
#BeTheStory in #NBA2K16, ft @StephenCurry30 @JHarden13 @AntDavis23 on covers! Pre-order today https://t.co/L6CyhAWdZj pic.twitter.com/r2ycIXlVL0

— NBA 2K 2K15 (@NBA2K) June 4, 2015
H/N USA Today