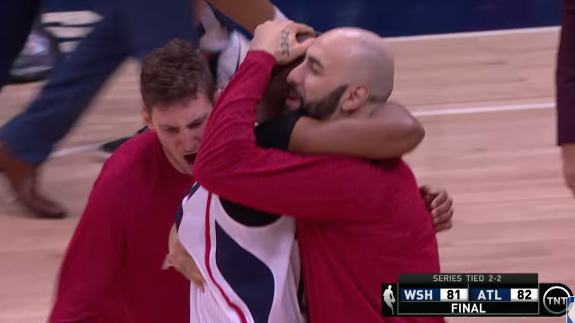 Al Horford put the Atlanta Hawks on his back in Game 5, on route to a close 82-81 win over the Wizards. Racking up 23 points, 11 boards, 5 blocks and the game winner to give the Hawks a 3-2 series lead.
"I wasn't supposed to be involved in the [final] play at all," Horford said. "I was supposed to set a screen for Kyle, which I did, When I saw the ball go up, I just ran in there."
The Hawks can close out the series Saturday in Washington DC.
H/N AJC