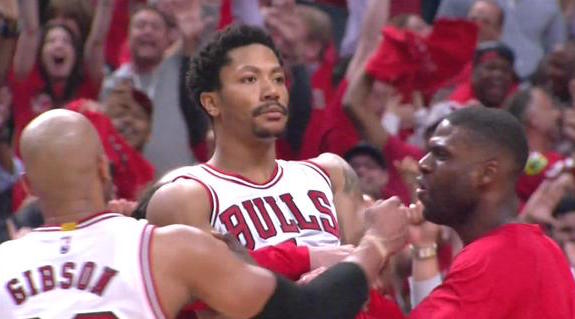 Reminding the league they have a former MVP too, Derrick Rose pulled the Chicago Bulls ahead in the series 2-1 behind his 30 points, 7 rebounds and 7 assists which also included a deep game winner off the glass.
"It was a broken play," Rose said. "I was supposed to get the ball in the corner. When I ran to the corner, I wasn't open so I just ran toward the ball. Mike threw me the ball. I drove right. When I released the ball, it felt like a good shot."
Game 4 takes place in Chicago on Sunday.
H/N Chicago Tribune