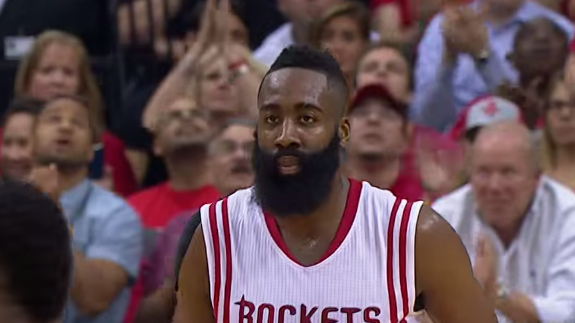 The Houston Rockets tied their series at one apiece behind James Harden and his 32 points. 16 of which came in the 4th quarter.
"It's always tough, especially having four fouls in the third quarter, but my teammates did a really good job of fighting and battling and keeping the game really close," Harden said. "That allowed me in that fourth quarter to just go out there and just do what I've got to do.
"I knew my team was battling extremely hard and basically it was up to me to go out there and push us forward. They kept it a close game and they were battling. I sat out the entire third quarter so by the end of the third quarter, I was well rested."
Game 3 of the series now moves to Los Angeles for Friday night.
H/N Chron