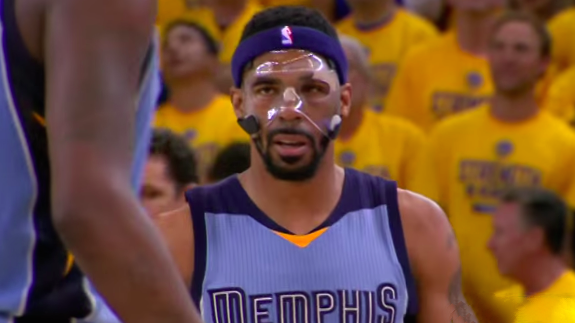 Back in the Grizzlies lineup just eight days removed from having surgery to repair a facial fracture. The always underrated Mike Conley returned to drop 22 points on the Warriors to tie the series as it heads back to Memphis.
"He's a great player, great human being," Grizzlies coach Dave Joerger said of Conley. "He's got high character. He's the best. It's just things in the NBA that we want to promote as a league. He's a high character guy. He plays the right way, doesn't flop around, flail around and complain around. He just plays. Just a high amount of respect for how classy he carries himself."
Previous to this loss, the Warriors were 5-0 in the playoffs. Game 3 goes down Saturday.