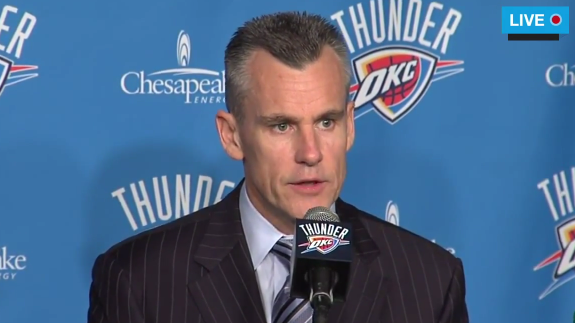 New OKC Thunder head coach Billy Donovan was introduced to the Oklahoma City media for the first time today in a press conference.
"I'm going to be in a situation where I get a chance to grow and develop and a situation where hopefully I can bring value and I can help out as well," Donovan continued. "I'm very honored and thankful to be sitting up here and very excited to be a part of this community."
On his coaching style.
"I've always been a ball movement, player movement and extra pass team and coach," Donovan explained. "That's what I really believe in, ball movement, player movement and the extra pass. If you've got (a shot) and someone's got a better one, move the ball."
Watch the entire interview below.
Florida is gonna miss him.