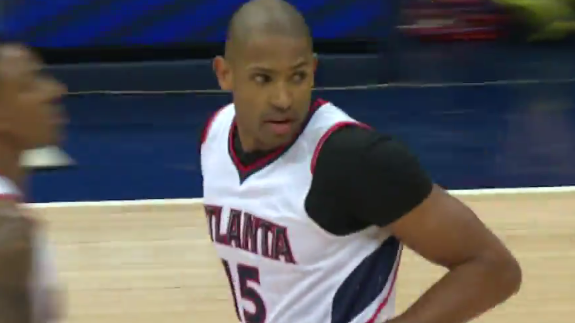 Al Horford pushed the Atlanta Hawks past the Nets in Game 5 with 20 points, 15 rebounds, and five assists as the Hawks now control the series with a 3-2 edge.
"The playoffs are a new season," said Horford, who dislocated his right pinkie in Game 1 but has played through the pain. "You never underestimate any team."
The Hawks will have a chance to close the series out on Friday in Brooklyn.