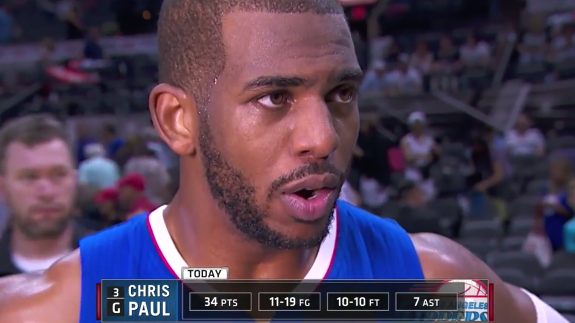 The Clippers took back home court advantage behind a huge performance by Blake Griffin and Chris Paul in San Antonio. CP3 posted 34 points and 7 assists while Griffin tallied 20 points, 19 rebounds and 7 assists in a 114-105 victory at the AT&T Center.
"It was a different feeling in the first five minutes of the game," said Redick, whose open shots came as the result of improved ball movement. "Tonight, we were the aggressive team right from the start."
Game 5 goes down Tuesday at the Staples Center.
H/N LA Times