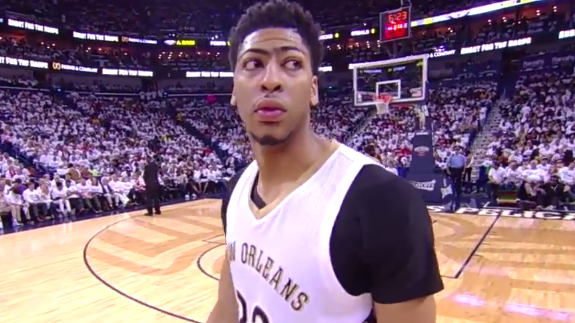 The New Orleans Pelicans went down in four games, but Anthony Davis made sure it wasn't without a fight every game. In his final playoff act, Davis hit up the Warriors for 36 points, 11 rebounds and three blocks.
"We fought every game," Davis said. "Even when we were down 20 we still fought — both home and on the road. It's tough right now to try to take positive things out of this, but we came a long way ever since I been here as an organization. I came a long way as a player."
Kerr, who had a moment with Davis after the game, said he told the Pelicans' star: "I'm really glad not to have to go against you anymore.
"He's an amazing player and he causes problems at both ends, all over the floor. Defensively, he was fantastic jumping out on Steph. Not many big guys can do that, really jump out on Steph and bother him on the screen-and-roll. … The guy will be, he'll be the MVP within the next few years."
H/N NOLA