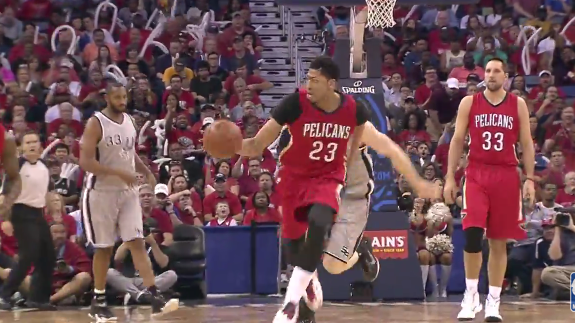 New Orleans Pelicans forward Anthony Davis dropped 31 points, grabbed 13 rebounds and swatted three shots to beat the Spurs 108-103, and to help his team advance to playoffs for first time since 2011.
"We 'bout to go get Golden State," Davis said with a laugh during a postgame interview with FOX Sports' Jen Hale. "Man, this was an unbelievable win, you know, for us to come out and play the way we played, play hard, against a tough Spurs team who was battling for something as well. You know, Coach just told us to come out with a lot of energy, and that's what we did in the first half. But basketball's a game of runs. They came out and made runs, and we knew that we had to sustain their run and make a run ourselves, and that's what we did. Everybody stepped up and played well tonight."
The eighth seeded Pelicans will open their best-of-seven first round series against the top seed Golden State Warriors this Saturday at Oracle Arena.
H/N Yahoo