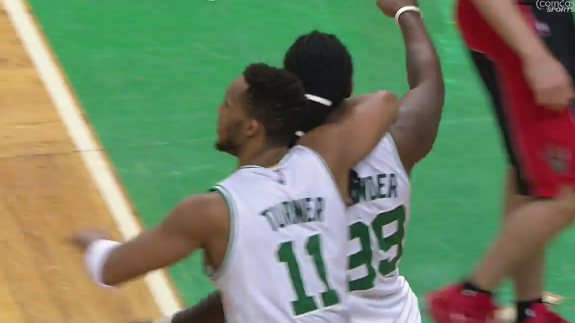 Jae Crowder nails a tough corner jumper with just 0.8 seconds on the clock to seal victory for the red hot Boston Celtics over the Raptors.
"I was the No. 1 option. Brad draws up some good stuff," Crowder said of the play, which answered Lowry's game-tying drive past Marcus Smart with 10 seconds left. "He knows exactly how they are going to play the inbound at that time of the game. You just got to believe in him and execute it."
The win locks up the seventh seed in the eastern conference for the Celtics who will face the Cleveland Cavaliers in the first round.
H/N Boston Herald