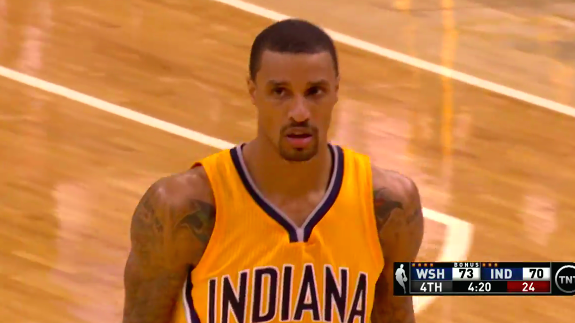 Indiana Pacers guard George Hill had a huge night to keep the dream of playoffs alive in Indy. Missing a triple-double by 1 rebound with 24 points, 10 assists, 9 rebounds to beat the Wizards in double OT.
"Man," Vogel said, "I couldn't be more proud of our group, just all-out heart and determination and will and perseverance and not quitting. We got down so many times and had so many opportunities to give in, and they just persevered through it all, making big shots, letting our defense carry us, which has been our staple here the last couple years. We had a terrible shooting night, and every opportunity to just let it slip away, and they wouldn't do it."
The Pacers will need to win tonight against the Grizzlies to get into the postseason.
H/N IndyStar