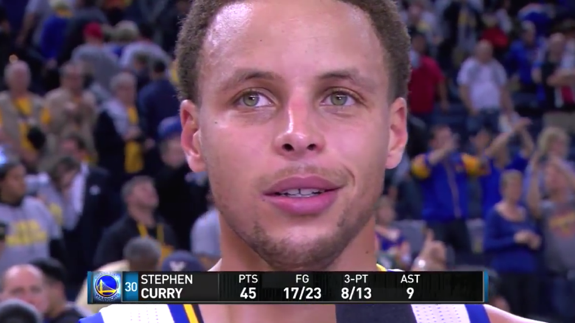 Stephen Curry added another MVP worthy performance to his resume in a 116-105 victory over the visiting Blazers. Curry went off for 45 points to lead all scorers (17 of those came in 5 minutes) and he broke the NBA single season record for most 3-point field goals.
"This is special," Curry said. "I wanted to be healthy and play as many games as I can at a high level, and obviously, I like to shoot the ball. To break a record that I already had is pretty special."
Curry also had nine assists. Your move Harden.
H/N SF Gate