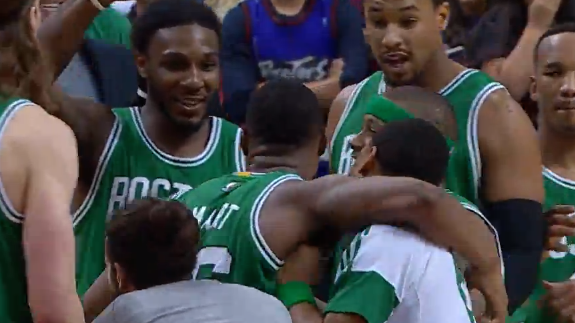 Marcus Smart was in the right place at the right time to rebound and score a missed shot by Isaiah Thomas to give the Celtics a much needed 117-116 win in Toronto at the buzzer.
"It was a missed shot," Smart said, smiling. "But I said 'good pass' to him. I've always been taught that you have more time than you think you really do. I knew I had enough time to at least get a shot up. I just didn't want to miss it. Most guys in that situation get nervous and they cut it short or throw it over the rim."
With five games remaining on the schedule, the Celtics move into eighth place in the Eastern Conference.
H/N Boston Globe