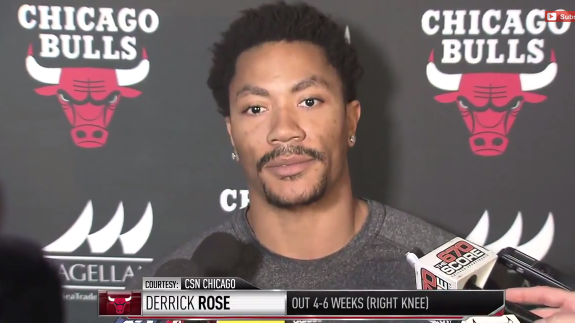 For the first time since undergoing surgery on his right knee to remove a damaged meniscus. Chicago Bulls star Derrick Rose addressed the media. While Rose never gave an exact timetable for his return, it appears the former MVP will be available for the playoffs if his knee feels right.
"I think so, that's the plan," Rose said. "Whenever I feel right, that's when I'm going to step back."
"Whenever I come back, I think I'm going to be ready to play the way I normally play. That's the smartest thing about being patient with everything that I'm doing, paying attention to my body, paying attention to details every day."
The last time Rose played in the postseason, he suffered a torn ACL in the first game of the 2012 playoffs.