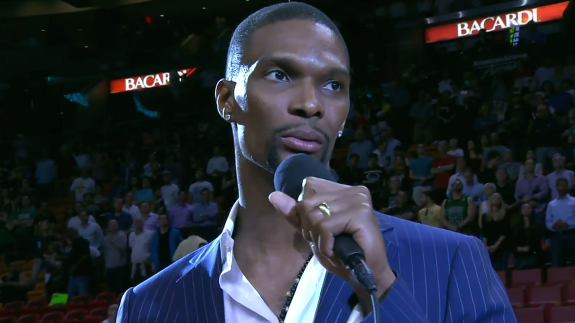 Out of the hospital and cleared to return to action in September. Miami Heat forward Chris Bosh thanked the crowd at last night's home game for all their support, as he recovers from blood clots in his lungs. Bosh also spoke with reporters for 45 minutes at a press conference before tipoff.
"I'm just happy to be back," Bosh said. "I'm just happy to be here and see the fellas. I haven't met Goran [Dragic] yet. We just talked through texts. I haven't seen [Michael Beasley]. There are so many new additions to the team, and I'm just happy to be here. After not being able to do certain things, you just find small things to be happy about, and I'm just glad to be back where I belong."
More from his press conference.

H/N Miami Herald