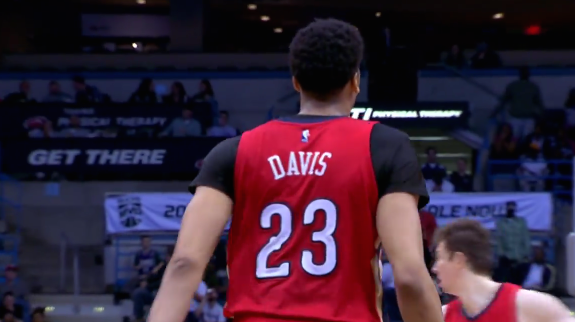 As the Pelicans regular season comes to a close, let's analyze Pelicans tickets that have the highest and lowest ticket prices in the month of March according to TiqIQ.com.
Most Expensive: 3/20/2015 | Golden State Warriors vs. New Orleans Pelicans | Avg: $264.36 | Get-in: $42
The Golden State Warriors seem to be every team's most expensive average ticket price, and for good reason. One of the best teams in the NBA protects their home court against Davis and the rest of the Pelicans on March 20th at Oracle Arena. The Warriors are playing for the No. 1 overall seed against the Atlanta Hawks to have home court advantage in the NBA Finals if they were to get there.
Most Expensive Home Game: 3/15/2015 | New Orleans Pelicans vs. Denver Nuggets | Avg: $136.88 | Get-in: $6
If the Pelicans have any chance of surpassing the Thunder for a playoff seed, they will have to win all if not the far majority of the games against the lesser talented teams in the league. The Denver Nuggets are having a season to forget that has resulted in their now ex-head coach Brian Shaw being recently fired. Although Ty Lawson and Kenneth Faried are dangerous, this is a de-facto must-win game for the Pelicans at the Smoothie King Center.
Least Expensive: 3/9/2015| Milwaukee Bucks vs. New Orleans Pelicans | Avg: $39 | Get-in: $6
Even though Milwaukee is not one of the most desirable travel destinations in the country, this should be a quality basketball game against two playoff caliber teams. The Bucks are surprising the league under first-year head coach Jason Kidd and will be playing in the postseason. They have one of the most versatile rosters in the league and can compete in size and length with almost every team. A get-in price of $6 for this quality matchup is a steal.
The Pelicans need their fans to show up to games at home or on the road to cheer them on towards the playoff push. Hipmunk.com can get you to the game, with affordable New Orleans flights and available hotels in New Orleans to make your game viewing experience as easy as possible.
No one can say if the Pelicans will slip into the playoff picture, but their final games will be must-see television for fans of the team. To have one of the best young talents in the league in these important games early in his career is a positive takeaway no matter how it shakes out.