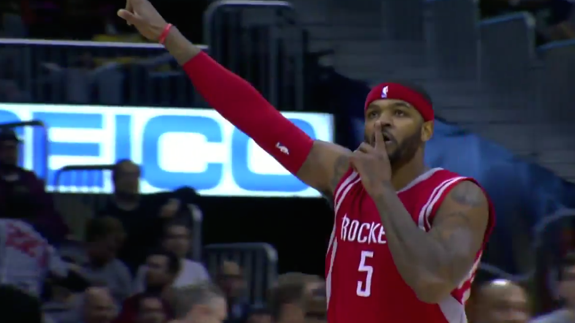 Josh Smith spent nine seasons with the Atlanta Hawks before bolting to the Pistons when he became an unrestricted free agent. In his first game back in ATL with the Rockets, who picked him up after being waived by the Pistons.
Smith went into an unwarranted trolling free fall, shushing the crowd twice in the third quarter after making two meaningless threes and then suggested the fans in ATL were a fickle bunch in his postgame interview.
"I mean, those fans are fickle, very fickle and bandwagoners," Smith told ESPN. "It really doesn't mean anything to me."
In the end the Hawks won 104-96 to clinch a playoff birth and we all found out Josh Smith misfires with fans, just as much as he does from the field.