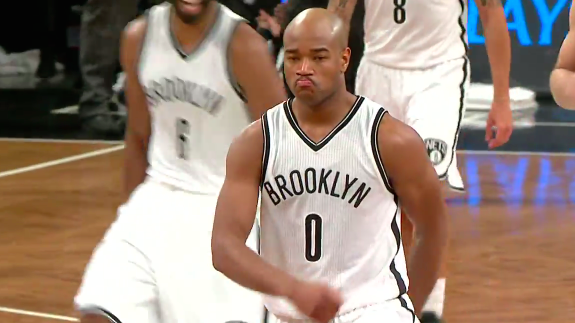 Tied at 108 in the fourth with only seconds left. Jarrett Jack nailed a jumper over his ex-teammate Stephen Curry to put the Brooklyn Nets ahead for good, with just 1.1 left on the clock.
"That's how the play was designed," Jack said. "Coach drew it up, and it was intended for me to be in a pick-and-roll situation, and then based on what the defense did, make a play.
"I saw an alley, was able to get into a little crease, kind of get into one of my rhythm spots, and was able to raise up and knock it down."
The Nets are now 25-33 heading into the last 24 games of the regular season.
H/N NY Post