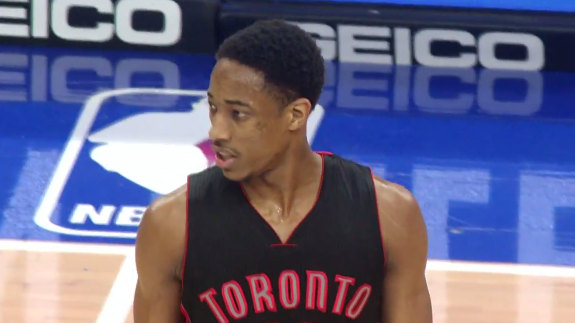 The sputtering Toronto Raptors got back on track with a 114-103 win in Philly, led by DeMar DeRozan and his season-high 35 points.
"It didn't matter who we got this win again, we understood we just needed to get this win," DeRozan said. "We had to get that confidence back."
The win snaps a five-games losing streak for the Raptors.
H/N National Post