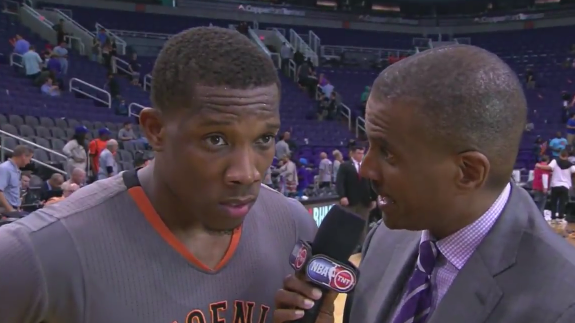 Phoenix Suns guard Eric Bledsoe came prepared to fight fire with fire aka Russell Westbrook. Posting a crazy stat line of 28 points, 11 rebounds, 9 assists and 4 blocks to edge his team past the visiting OKC Thunder in overtime 113-117.
"I want to win and win as a team. It's not about one person. At the end of the day, I do feel like I've got a bigger load to handle now. I thought B (Brandon Knight) came along and took a lot of it off me and Markieff (Morris) as well."
Yes, it's about time the Suns win a close one.
H/N AZ Central