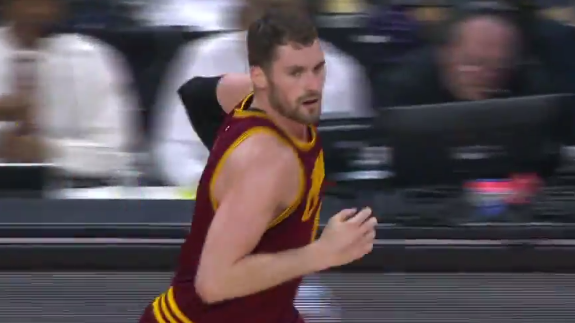 Cleveland Cavaliers forward Kevin Love was locked in against the Pistons, tying a career-high from the arc with eight 3-pointers in a road win.
"You just have to have a good rhythm and I felt I had that tonight, at least from the outside," Love said. "I knew it was going to be tough for them to guard me with their bigs that just aren't used to that. Being a 4-man and knowing the game, at least for that position, continues to go away from the basket, it's a tough guard. I knew the shot was going to be there all night and when you have LeBron finding guys the entire night it's just really tough to guard."
"I think it's definitely recognition and knowing where the hot hand is," Love said. "We have guys on this team that will find you and continue to exhaust that option until you might slow down a little. I felt tonight I was that guy and the next night it might be somebody else."
Love also grabbed nine rebounds.
H/N Plain Dealer