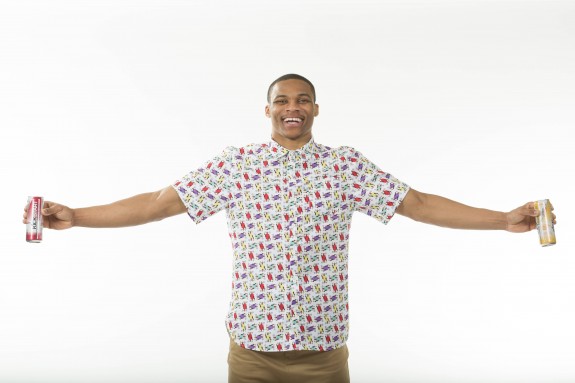 Today, Mountain Dew announced a multi-year partnership with OKC Thunder guard, Russell Westbrook. The deal marks the original flavor's first national partnership with a pro basketball player.
"Becoming part of DEW Nation just felt really organic and authentic for me," said Westbrook. "The brand is an instigator – it's about creativity and looking at life through your own lens and living it the way you want to live it. Those are all attributes that are core to who I am."
"Partnering with an athlete is so much more than just finding an MVP – it's about identifying someone that truly lives the brand ethos every day," said Greg Lyons, Vice President of Marketing, Mountain Dew. "Russell is charged with personality and style, and isn't afraid to push boundaries – making him the ideal partner for Mtn Dew Kickstart and a great addition to DEW's team of all-star athletes."
As the newest member of DEW Nation, Westbrook will be the face of Mtn Dew Kickstart, including the two new bold flavors – Pineapple Orange Mango and Strawberry Kiwi – that fuses DEW with real fruit juice and coconut water. The partnership officially kicks off in New York City during all-star weekend and fans will get a first look on February 14 when a new TV commercial airs, starring Westbrook and his buddies.