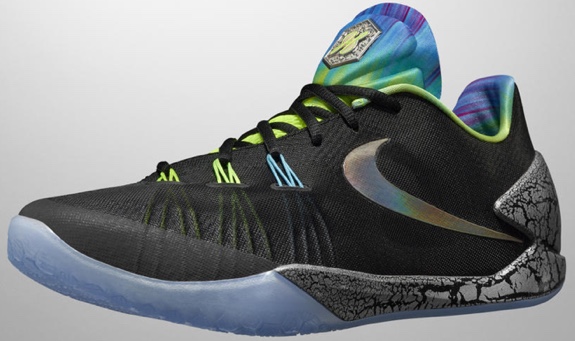 The onslaught of new stuff you'll see in the 2015 All-Star Game continues, with the unveiling of the Nike Hyperchase to be worn by Houston Rockets guard James Harden.
"What excites me most about the Nike Hyperchase is it allows me to jab and cut with no distractions," said Harden. "It gives me the support and traction tailored to my footwork."
Built to keep up with the slash and burn style Harden plays. The Nike Hyperchase inspired by sleek, modern fighter jets has a low cut design for added responsiveness with Flywire technology, lightweight midsole and hexagon patterned outsole. Look for these to be available in stores beginning February 12 via Nike.com.