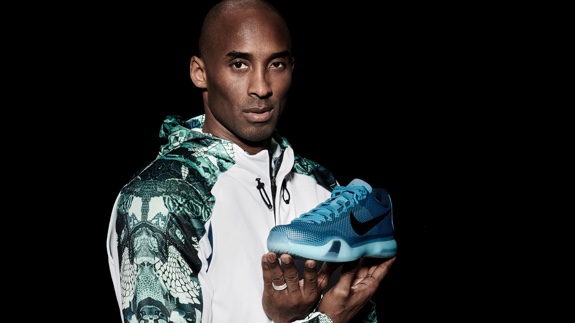 The Nike Kobe X is officially here. The signature shoe Kobe Bryant will presumably wear when his returns from injury, was unveiled today despite the Lakers legend being sidelined for the rest of the season, due to a rotator cuff injury. Bryant spoke with Sports Illustrated about the evolution of design in his latest shoe.
"When I first started the process working with Nike, I told them about my vision and my idea to look 20 years from now and literally pick up (any) product and understand what that represents," Bryant said. "Some products are darker than others, a snapshot of a moment of time. You can almost look at that shoe and pull out a certain emotion. That is what I was going through at that time.
"What I've done in the latter stages of my career is become more transparent. As I've evolved and continue to grow, I have become more comfortable to let people in and see me as a person."
A true meld of simplicity and style. The Nike Kobe X also strives to provide performance with an advanced traction system and comfort with hybrid cushioning in addition to a seamless upper. This will drop February 7th.