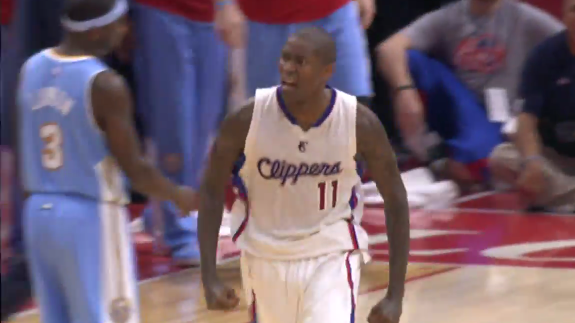 LA Clippers sixth man Jamal Crawford caught fire in the 4th quarter dropping 21 points to will his team to a comeback victory against the visiting Nuggets.
"It's really about the mental toughness and how you bounce back," Crawford said about overcoming a tough first three quarters. "Like I said, though, with my teammates, the coaching staff and my family, it's not that hard to do."
In the first free quarter, Crawford had only two points.
H/N LA Times