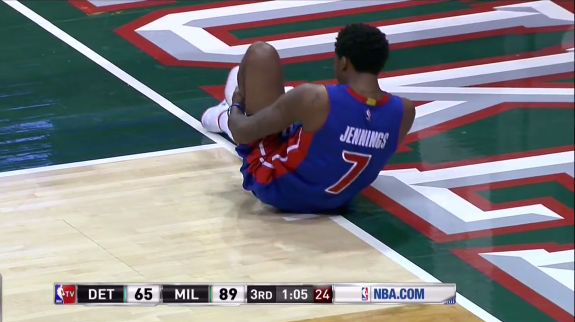 Just as the Detroit Pistons were starting to turn things around. Brandon Jennings who was leading the charge of the new look Pistons sans Josh Smith, went down with what looks like an achilles injury.
"It doesn't look good," Van Gundy said. "He'll be evaluated (Sunday). He'll certainly be out (Sunday at Toronto) and for the foreseeable future. It doesn't look good, but we'll find out more (Sunday)."
Jennings was averaging 19.8 PPG since Josh Smith was waived. With Smith on the team Jennings was averaging 12.6 PPG.