Huge Chris Paul fan Jack Gallagher who recently lost his mother to brain cancer, created a video to reach his favorite player and good things happened. Gallagher wanted Paul to wear his mother's initials "L.E.G." on his shoes as a tribute and CP3 fulfilled Jack's wish and more.
After hearing the story Paul gave the Gallagher family eight tickets, spent time with the family before the game. Plus he gave Jack with three pairs of new Jordan CP3.VIII shoes and two bags full of Jordan CP3 gear.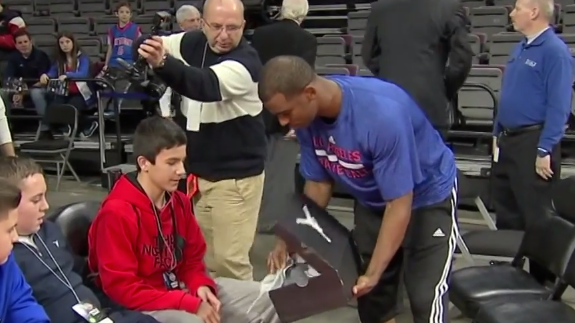 "Today was a gift from god," Michael Gallagher, father of Jack said. "To have this dream actually happen by the gracious efforts of Chris Paul and the Clippers is more than we could have ever asked for. This is a memory for a lifetime for my son."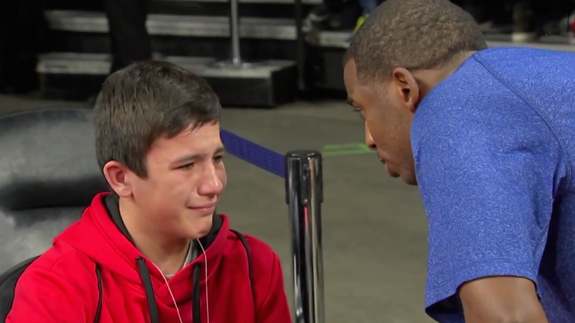 Jack on meeting his hero:
"It was unreal," Jack said of his meeting of Paul. "I still cannot believe it actually happened. This means so much to me and I can't describe how much Chris means to me for doing this."
Good looking out CP3!