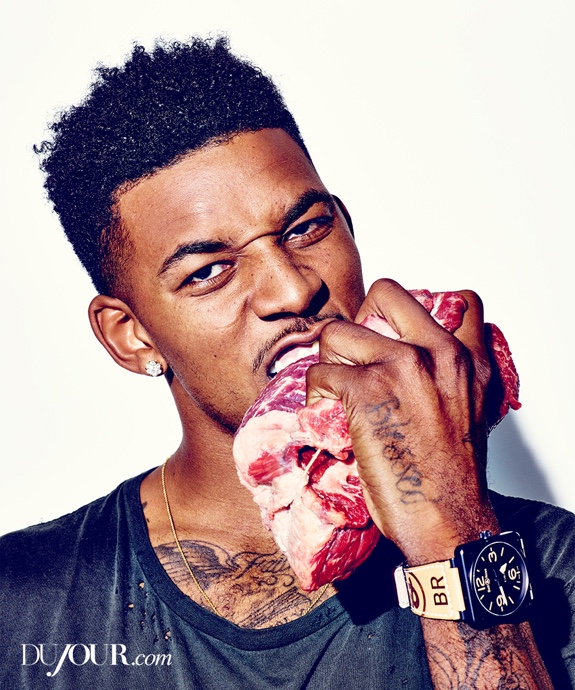 Injured Los Angeles Lakers swingman and fashionista Nick Young recently did an interview and photoshoot with DeJour Magazine and as per usual, Swaggy P was on full Swaggy P with his words and threads.
"The L.A. Laker is one half of a pop-culture power couple—he's dating rapper Iggy Azalea—and he's also a certified connoisseur of cool. Young recently bought a house in Los Angeles with his girlfriend, rapper Iggy Azalea, whose bold personality rivals his own. But he makes one thing clear: "I wear the pants in the relationship."
As any married man will tell you "wearing the pants" while sleeping on the couch, is not a good look. While we wait for Iggy's reaction, checkout a few pictures from Young's photoshoot and be sure to check out the entire interview over at DeJour. You will not regret it.