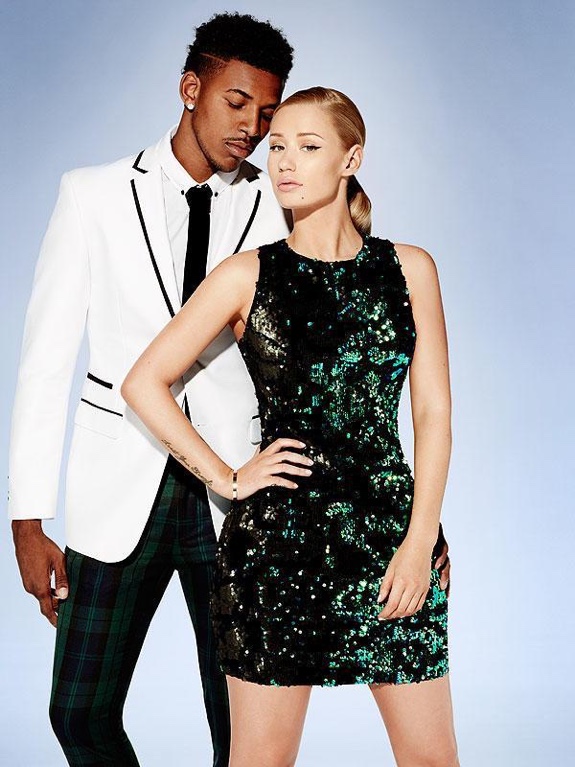 LA Lakers guard Nick Young picked up some extra work as a model as he recovers from a thumb injury. In a new national campaign from Forever 21, Young and his rapper/model girlfriend Iggy Azalea are featured wearing the latest stuff from the clothing company's upcoming collection.
With a little experience under her belt, the Fancy signer and signed Wilhelmina model said this of the Nick Young modeling experience.
"As the hours rolled by I think Nick started to realize photoshoots are hard work too," Azalea tells PEOPLE. "It was funny watching him have that revelation!"
While Nick Young said "Nothing [was hard], I'm Swaggy! It comes natural!" If they can hang on, reality TV offers will be knocking at their door any day now.