The feel good story of LeBron James returning to Cleveland,Ohio will be worked into virtually everything at some point this season and this really good spot from Beats by Dre titled 'Re-Established' continues the trend.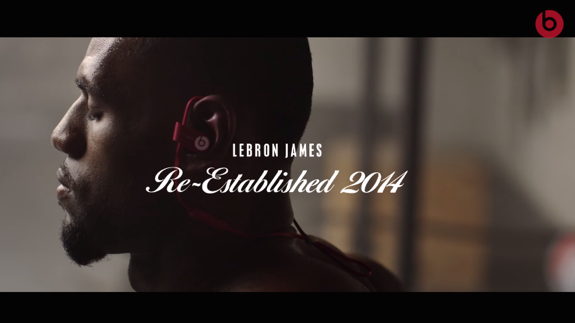 In this commercial featuring the Powerbeats2 Wireless. James goes back to his old gym at St. Vincent–St. Mary High School in Akron to workout like old times, while flashback footage of both good and bad times from his youth appears on screen every few seconds.  The goal of the spot was to show how James re-established his body, legacy and connections to the community in Akron. They hit their mark.
Listen to the entire commercial soundtrack by Hozier below.