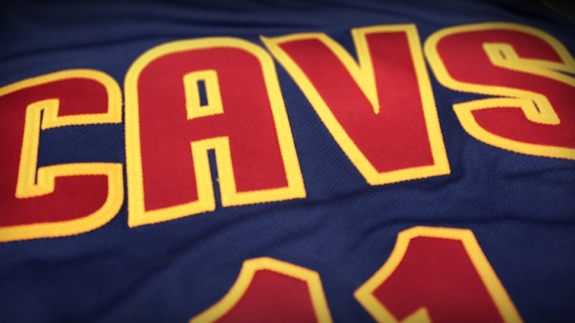 When the Cavaliers begin the season at Quicken Loans arena against the Knicks. They will be sporting a new navy blue alternate uniform to help usher in a new era of basketball in Cleveland. Per the Cavs.
"With so much excitement and positive momentum going into this season, this special time called for a brand new uniform to match the energy and mojo of the 2014-15 team," said Tracy Marek, Cavaliers CMO. "Our special thanks to the NBA and adidas for working with us to ensure these unique navy uniforms will be ready for opening night."
This color decision also means that the Knicks will probably wear their orange alternate uniforms which only means they will probably lose. So look out for that too.